JFK Visits Moravian College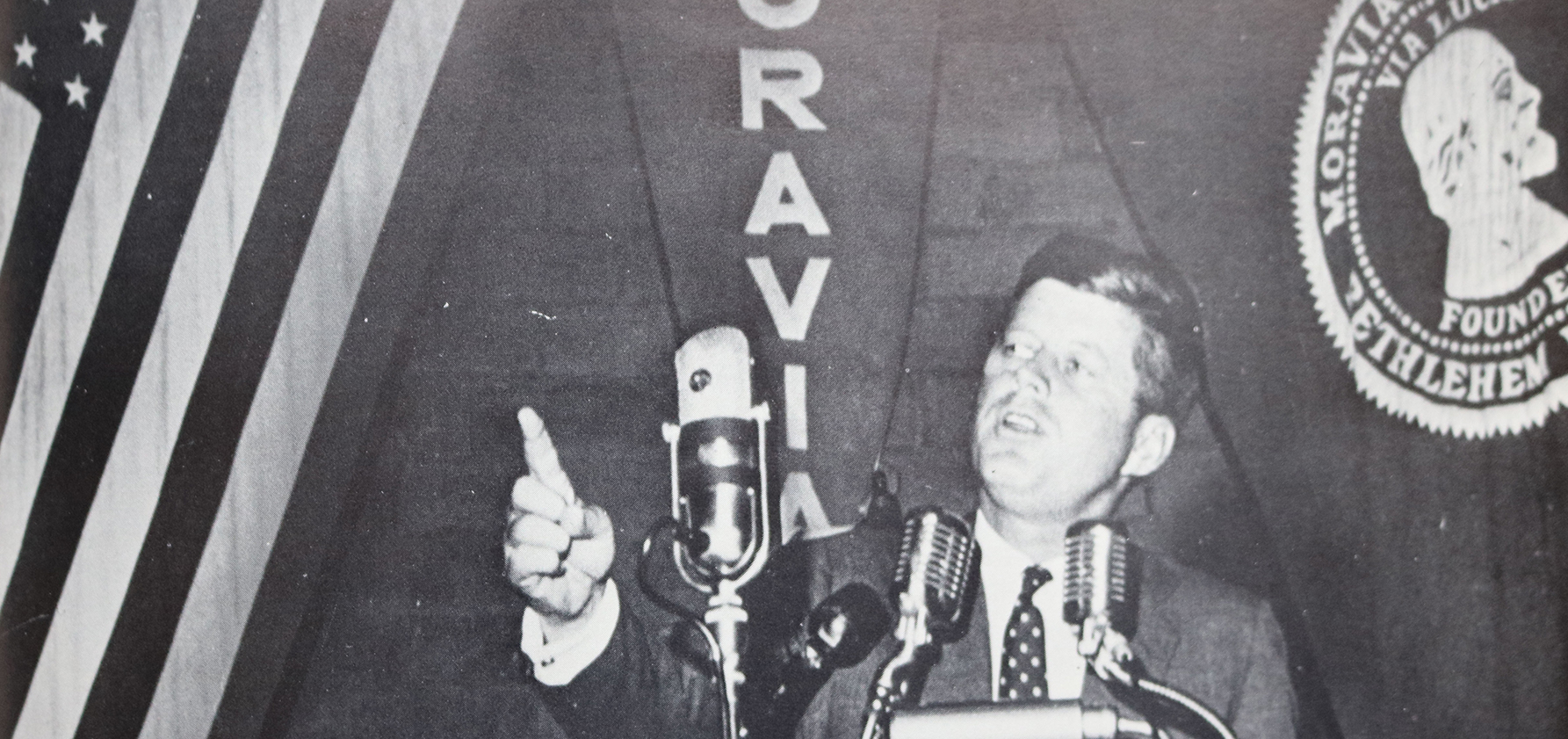 Over fifty years ago, 6,000 people crammed into Johnston Hall to catch a glimpse of the man who would become one of America's most famous figureheads. Another 3,000 people waited outside, listening to the speech via loudspeakers set up on the lawn of Johnston Hall.
Two weeks before he would be elected the nation's 35th president, John F. Kennedy spoke to a gymnasium full of Moravian College students and faculty. His campaign speech was only about 15 minutes, but it covered a variety of issues—including improved medical care for the elderly, increased access to higher education with more of a focus on science and engineering, economic growth and a proposed higher minimum wage.
His ideas and policies sound a lot like the issues some of today's presidential candidates are campaigning for. Except, in 1960, it was the Soviet Union, not China, that Kennedy warned would surpass American students in education, and the federal minimum wage was only $1.25, six dollars less than it is today.
"I propose policies which will put our people, our resources and our whole economy to work to build the kind of America we want to live in and raise our families in," Kennedy said.
Kennedy's visit to Moravian was only one stop on an event-filled day campaigning across the Lehigh Valley, in which nearly 100,000 residents would see him speak in Center City Allentown. The impact of his visit remains strong, and Moravian College is the only college in the Lehigh Valley that JFK spoke at during his very brief campaign stop.
Today it seems only fitting that such a revolutionary and historical figure would visit such a revolutionary and historical institution.