Lehigh Valley Difference-Maker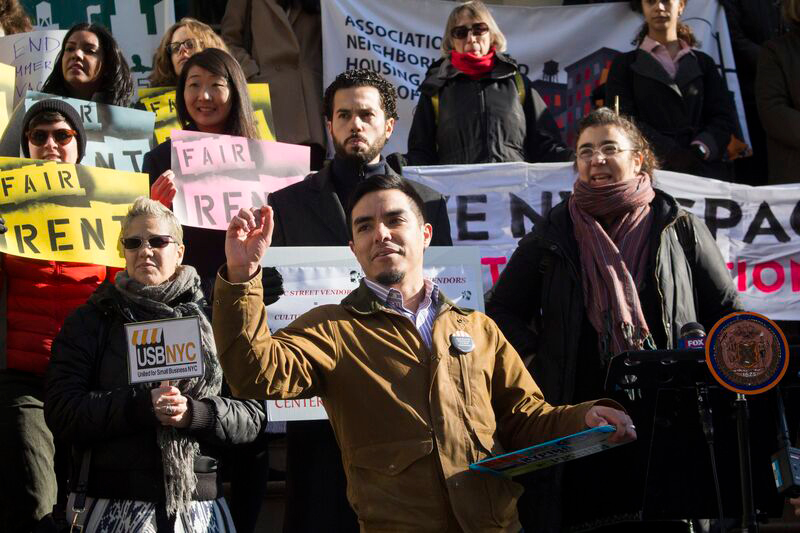 By Molly Bilinski and Jenny Roberts, this story originally appeared in the Morning Call on October 19, 2022.
Armando Moritz-Chapelliquen was nominated [by the readers of the Morning Call] for being a "fierce advocate" on economic development issues and for putting his all into "making a positive difference."
Moritz-Chapelliquen is a Wilson Borough resident and 2012 Moravian College alumnus.
After graduating, he spent the early years of his career in New York City doing work to build coalitions with the New York Public Interest Research Group and the Association for Neighborhood and Housing Development. He worked with communities to protect their commercial and tenant rights against landlord harassment and mounting development pressures.
"When I think about coalitions, what I'm thinking about is power," Moritz-Chapelliquen said. "Making people's lives meaningfully and tangibly and materially better — economic development is a way to do that."
Moritz-Chapelliquen has since returned to the Lehigh Valley, where he has been applying his economic development knowledge locally while also working on the topic nationally through his job with Local Initiatives Support Corporation, a nonprofit community development financial institution.
In his free time, Moritz-Chapelliquen has taken an interest in the fate of the nearby former Dixie Cup plant. He circulated a petition that gained more than 100 signatures, urging Northampton County Council to reject a tax abatement mechanism known as LERTA, or Local Economic Revitalization Tax Assistance, for a developer interested in the site.
New Jersey developer Nick Tsapatsaris wanted to turn the former plant into a "last-mile logistics" facility, which is considered the final step of a delivery process from a distribution site to an end-user.
Council rejected the tax break 8-1 in August, and Moritz-Chapelliquen has since created a community survey to see how local residents would like to see the site used instead. He is still collecting responses, but has heard from some community members that they would like to see housing or a community facility at the site.
Personally, he would be interested in seeing the plant transformed into a mixed-use site that includes job training for local high school and college students.
"I think what historically ends up happening with a lot of developments is the community ends up weighing in once a developer comes in, or once a plan has actually been proposed," Moritz-Chapelliquen said. "I think that the way community development can be done well is if the community is actually part of the conversation from the jump."
Moritz-Chapelliquen said his economic development and community organizing work has been inspired by his parents, who are Peruvian immigrants. As he grew up, his father worked in manufacturing and his mother worked as a housekeeper before transitioning to a job in early childhood education.
It's their journey that inspires Moritz-Chapelliquen as he works with communities and raises his 2-year-old son with his wife.
"I think a lot about the amount of struggle and labor that my parents put into giving my sister and I a good life," he said. "I've seen more and more people who remind me of both my parents really, because I see how much they juggle now, and I remember how much my parents juggled back then."