Ask the Expert: What's with all the respiratory illness?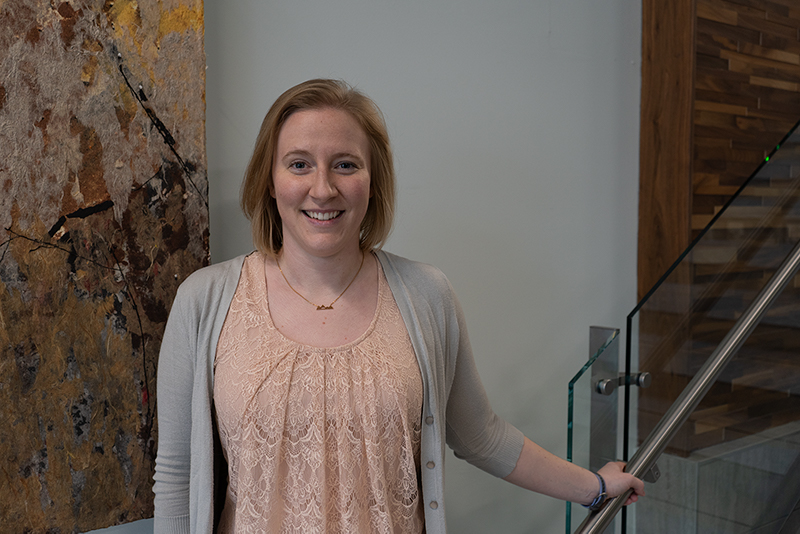 As winter approaches, COVID cases are on the rise, and it seems like everyone is contracting some sort of respiratory illness. The flu, respiratory syncytial virus (RSV), and other illnesses have been occurring earlier and at higher rates than in past cold-and-flu seasons according to the Centers for Disease Control (CDC). "We're seeing the highest influenza hospitalization rates going back a decade," said Dr. Jose Romero, the director of the CDC National Center for Immunization and Respiratory Diseases, in a media telebriefing held on December 5, 2022.
Why the increase? Is it possible that over the past few years as we've been wearing masks, sanitizing surfaces, and staying home to prevent COVID that our immune systems have weakened? To answer that question, we turned to Kara Mosovsky, associate professor and chair of biology, who has written before about COVID and other viruses for Inside Moravian.
There are a few ideas out there about why flu and RSV are so bad this year. The main reason is that masking during the COVID years and all the sanitization practices and so forth meant that we weren't exposed to these respiratory viruses in the same numbers as previous years. It's not that our immune systems are any less capable of fighting off viruses—they are still getting quite the "workout" even when we aren't feeling sick—but during the COVID years, we weren't experiencing frequent winter-time exposures to respiratory viruses, so we haven't been able to build up the immunity to these viruses like we would have otherwise.
This is particularly relevant for children in childcare. Typically, these children are regularly exposed to respiratory viruses, and while they seem to be sick all the time, they also are constantly building up immunity, slow and steady, to everything they are exposed to. The children who have had to wear masks for a few years or have had reduced class sizes or super-sanitized classrooms haven't built up the immunity that's typical. Now that we're changing our sanitation behaviors and unmasking indoors, they are getting exposed to everything all at once. Their immune systems are probably facing these viruses for the first time, which means they cannot rely on any built-up immunity from previous exposures.
For viruses that mutate quickly, like the flu, we rely on built-up immunity to help protect us. Even when the virus mutates and we get sick trying to fight it off, we probably aren't as sick as we would have been if we didn't have some immunity to previous strains. So children getting exposed to RSV and flu now for the first time are getting sicker than they would have otherwise.
To prevent these illnesses, follow the usual CDC-recommended practices: get vaccinated against the flu and COVID; stay away from individuals who are sick, wash your hands frequently or use hand sanitizer, cover your coughs and sneezes to prevent the spread of germs, and consider wearing a mask in crowded settings and around those most vulnerable—infants and the elderly.