Community Partner: The Volunteer Center of the Lehigh Valley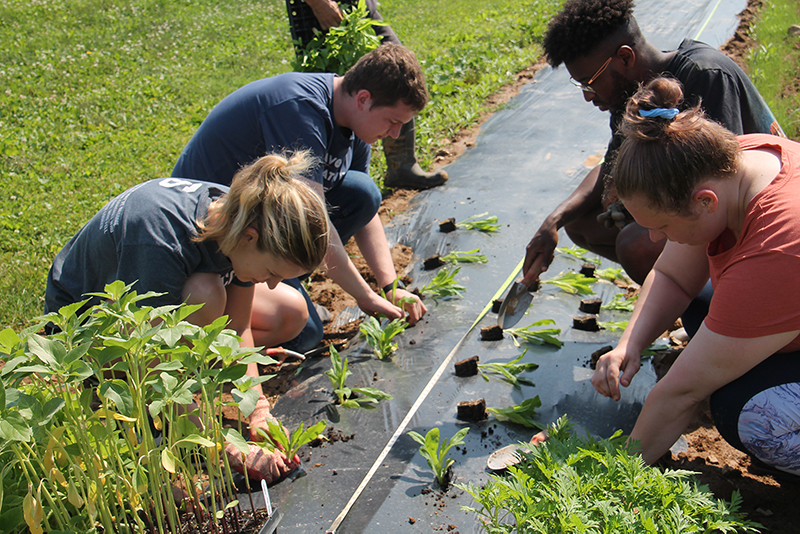 The Volunteer Center of the Lehigh Valley serves as a resource, connector, and capacity builder for other nonprofit organizations throughout the Lehigh Valley. We are at the core of the sector and support over 400 nonprofit organizations. We have a team of six who work tirelessly to ensure the nonprofit community is supported as best as possible. Our mission is to be the premiere resource to connect, empower, and transform an inclusive and engaged diverse culture within the Greater Lehigh Valley by partnering with people, businesses, and nonprofits through volunteer coordination, leadership development, and recognition.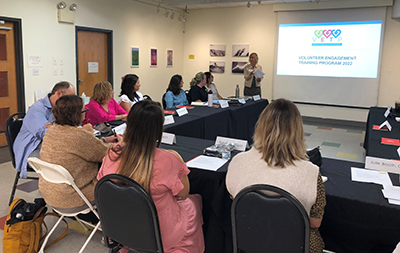 What do you love most about your job/organization?
What we love the most about our roles and the Volunteer Center is that everything we do is directly impacting our nonprofit sectors and the communities they serve. We are here as a resource that supports the community in several different ways. The difference that the Volunteer Center makes every single day is so significant, and the impact that the community receives starts here, at the Volunteer Center.
How does Moravian College support your mission?
Moravian supports the Volunteer Center's mission in so many ways. We connect with the students through internships and career fair programs; we connect with staff who actively serve and engage with our board of directors and serve on committees. We are also able to participate as a recipient in Heritage Day by having students actively support the Volunteer Center through volunteer service.
How can Moravian College—and the greater community—be more involved with your organization?
We will always encourage students, teachers, and faculty to get involved in volunteering and use our services to support the community in some way. We also welcome the staff and students to continue serving with us in support of our programs, board, and committee needs.
What is the biggest challenge your organization faces?
The biggest challenge our organization faces is expanding our brand awareness and telling our impact stories to multiple audiences to promote more engagement throughout the community.
What do you hope for the future of your organization?
We hope that the Volunteer Center continues to grow and thrive as it supports the communities that surround it. We hope to continue to expand our awareness to what we do and why we do it, so that more people can learn about our organization and become more engaged with us. Our impact is significant, and every person, school, or organization can make a difference. We invite everyone to join us in supporting volunteerism and capacity support for the community.