Dawn Snook, Director of Student Accounts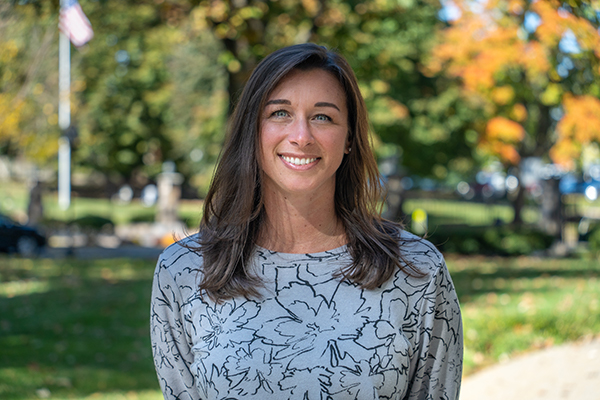 I was born in Lower Bucks but grew up in Central Bucks County, Pennsylvania. My parents built our family home on 10 acres in a pretty rural area of the county. Our property was adjacent to a local dairy farm and lots of open fields, and it was surrounded by woods that was a Christmas tree farm many years prior. Growing up in that area inspired my love for being outdoors and country living.
What is your role at Moravian and what drew you to this profession?
I am the director of student accounts at Moravian and have worked in higher education for more than 19 years. First working several years in admissions, I loved helping young adults make one of the most impactful decisions of their lives. Then several years into my career in admissions, my vice president offered me an opportunity to become director of financial aid. I didn't hesitate for a second to say yes. It was great to be able to expand my career experience and help both incoming and current students make their education more affordable at the college they loved. In my current role at Moravian University in student accounts, what I enjoy the most is working every day with an amazing team of people who innovate and problem solve to serve our students as best as possible.
Share something about yourself that people may not know.
My favorite sport in the whole world is women's rugby. I began playing the sport my senior year of high school where our local rugby club invited girls to come out and be on their first ever girls high school team. I loved the sport so much that I played another four years in college.
What is your favorite thing to do with your free time?
Hmmm…I am split between gardening and cooking—probably because the best is when I can use any of my garden harvest in the meal I'm making. I find cooking to be very relaxing, and it warms my heart when my family tells me they love my food and want more.
I can never resist a good ________.
Family movie night in front of the fireplace with my husband and kids.