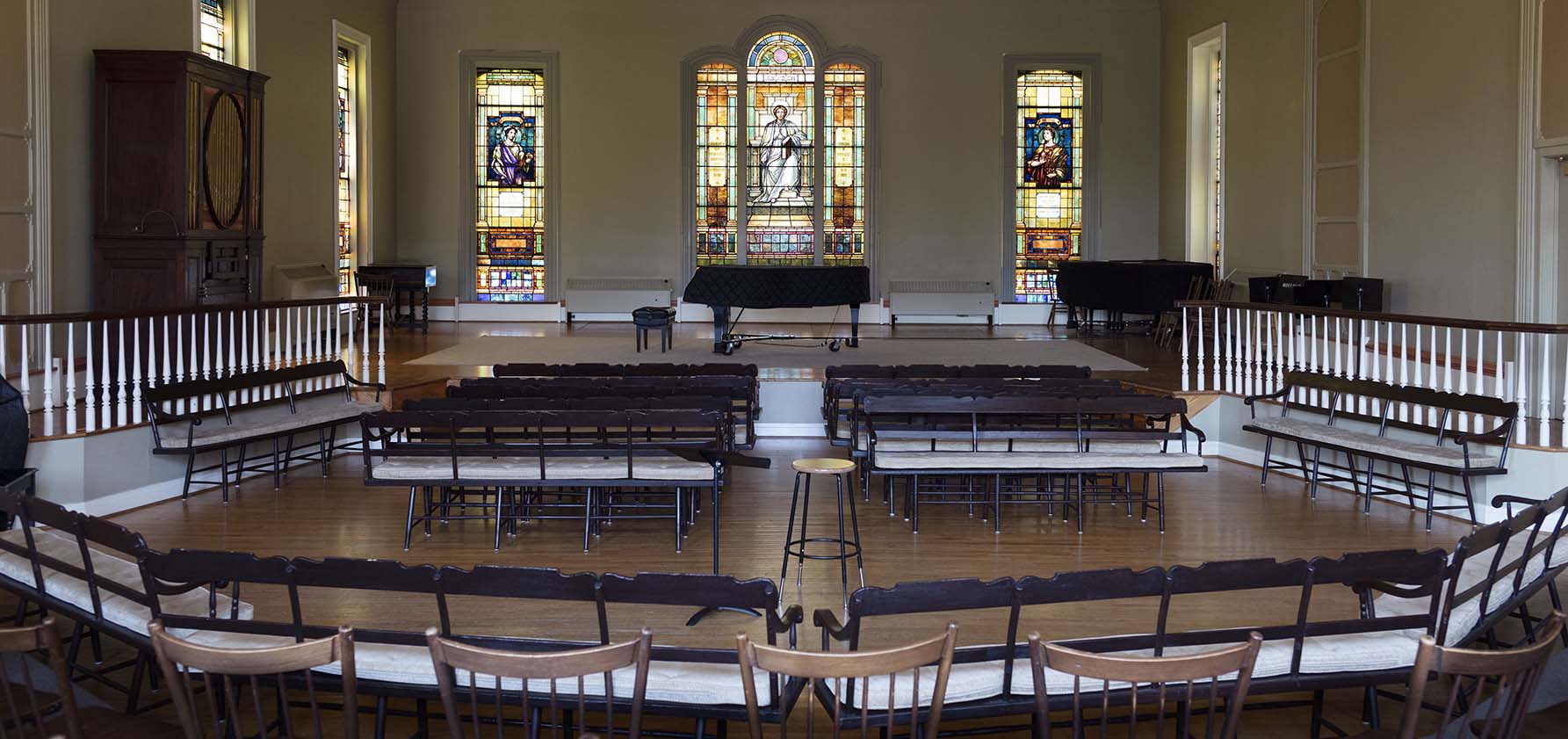 Back in the 1980s, in our pre-all-Steinway days, we had two really good grand pianos. One was in Foy Hall, which was typically locked at night. The other was in Peter Hall, and if you could get in before campus safety came by and locked everything up, you could stay there all night. So that's what I did. I would show up around 11 p.m., go up on the stage, and start to play. The outstanding, vibrant acoustics in Peter meant that you always felt bigger and stronger than you probably were.
I sat at the piano, night after night, practicing. And out of the corner of my eye, I could see someone watching me. He had nicely manicured salt-and-pepper hair—short but not as short as say, a buzz cut. His face was gentle but gaunt and pale. He wore a gray top and a pair of worn dark gray pants that ended below the knee, and I assume he wore knee socks; I couldn't really see his feet.
He sat dead center in the middle row of the back of Peter Hall. If I turned my head quickly, he disappeared. If I turned slowly and kept playing, he just sat and watched. He never moved, never said a word. Night after night, he was my private audience.
I guess he like what he heard, because he never bothered me. And apparently, I never bothered him. —an anonymous but very credible author