Discover Unique Holiday Gifts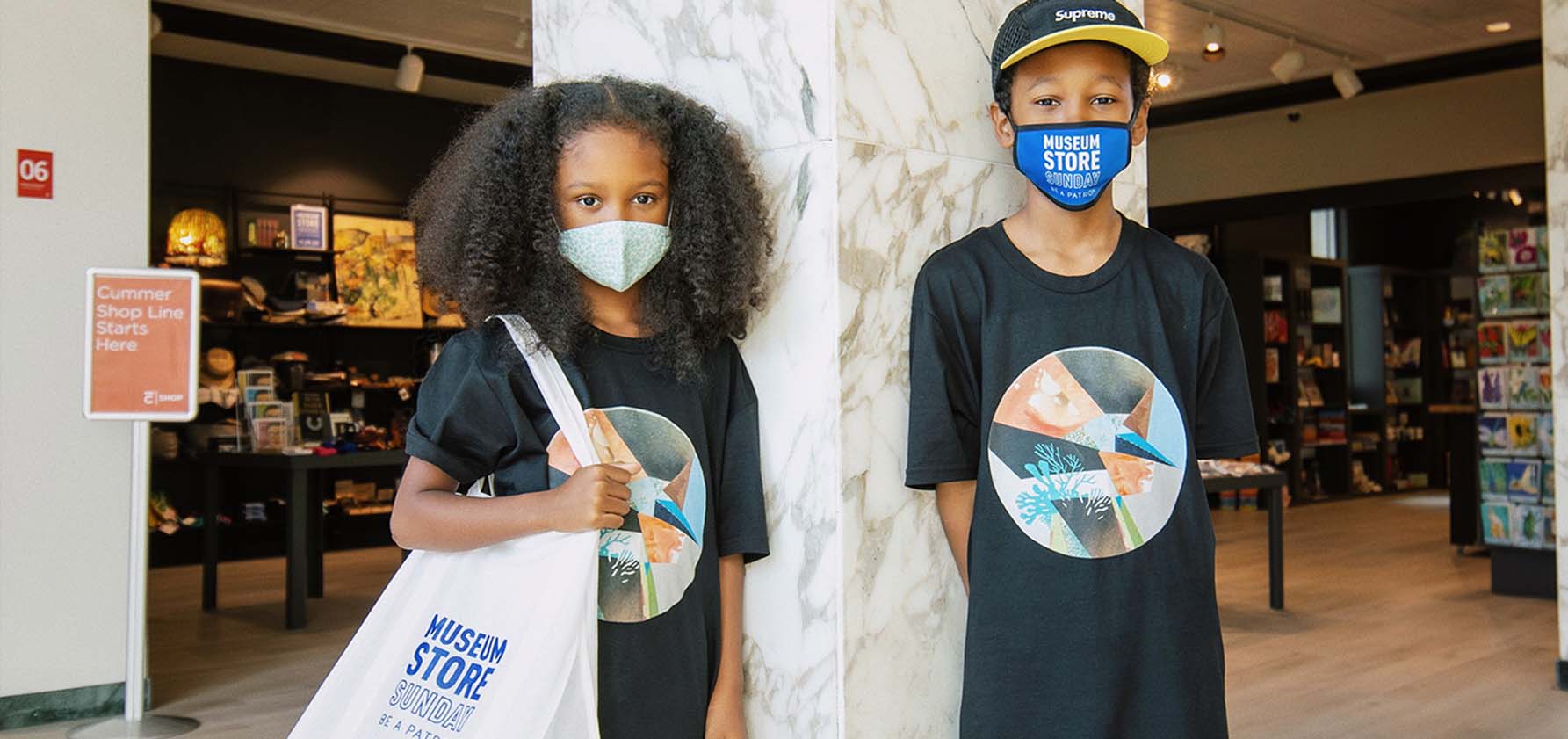 The biggest retail weekend of the year is fast approaching, and a relative newcomer to the scene offers you an opportunity to shop online for unique holiday gifts. Museum Store Sunday fits neatly into this busy shopping extravaganza, following Black Friday and Small Business Saturday and preceding Cyber Monday and Giving Tuesday.
Museum stores as a whole offer such a deep treasure trove of gifts, you can find something for everyone on your to-give list. Just consider the variety of museums and cultural institutions around the globe: art, botanical gardens and arboretums, historical houses, ethnic and cultural museums, science and technology, natural history, and more.
At the Cummer Museum of Art & Gardens, you'll find wearable art—scarves, pins, and ties (perhaps a Beethoven necktie for the musician in your life?), or check out the Nick Cave Imagination Book to inspire and engage creativity.
Young children (ages 2 and up), will enjoy building the 321 Blast Off puzzle, a double-sided vertical rocket-ship puzzle that introduces numbers and counting in English, Spanish, French, and Chinese. Browse other astronomical delights at Cosmosphere.
For the budding secret agent in your household, consider the Top Secret Goodie Bag an exclusive at the Spy Museum Store. James Bond fans might like Bond Cocktails: Over 20 Classics Cocktail Recipes for the Secret Agent in all of US,
Giving a bottle of wine or spirits? Package it in this beautiful canvas wine bag at the Chumash Indian Museum Store.
The Kurt Vonnegut Museum and Library shop sells banned books by legendary black authors James Baldwin, Richard Wright, Alice Walker, Zora Neale Hurston, and Ralph Ellison, in addition to Vonnegut's novels, of course.
Last year at the Carnegie Museums of Pittsburgh Stores, a collectible series of Andy Warhol Dunny Mini Figures sold out, so this year, Kidrobot and the Andy Warhol Foundation partnered to create Andy Warhol 3-inch Dunny Series 2 (a Dunny is a type of vinyl designer art toy). Fourteen figures comprise the series, and collecting all of them can be a fun goal for children or any Warhol fan.
Close to home, visit Historic Bethlehem Museums and Sites in-person or online for jewelry, handmade soaps, ornaments, pottery, and even horse-drawn carriage rides.
Looking for unique pieces of jewelry? At the Barnes Foundation Shop, you'll find the beautiful botanical-inspired jewelry of Moravian College alumna and artist Angela Colasanti '98.
Colasanti, a member of the Museum Store Association, is a founding sponsor of the Museum Store Sunday initiative, which launched in 2017. The event connects you to a fantastic, glittering shopping experience, and when you make a purchase in-store or online at a museum shop, you are supporting museums and cultural institutions and the artists whose work is sold at these shops.
"Museum stores do so much for their respective institutions, from generating income and extending programs to visitor engagement and educational outreach," says Colasanti. "By shopping a museum store, patrons directly support the museum. Supporting the nonprofit retail industry also directly helps the small artisans, manufacturers, and vendors that supply this sector, and these artisans and manufacturers support the domestic small businesses that provide their supplies."
That support is more important now than ever. In a survey of more than 750 US museum directors conducted through June of this year and reported by the American Alliance of Museums (AAM), one-third of directors claimed a "significant risk" of closing permanently by fall 2021. "Museum revenue disappeared overnight when the pandemic closed all cultural institutions, and sadly, many will never recover," said Laura Lott, president and CEO of the AAM, in a July 22 statement. "Even with a partial reopening in the coming months, costs will outweigh revenue, and there is no financial safety net for many museums."
You don't have to wait till Sunday. Many museums are open to visitors under COVID protection policies, or visit museum shops across the country and around the world online at Museum Store Sunday.
Happy shopping.
Photo above, courtesy of Cummer Museum of Art & Gardens.