Congresswoman Wild Visits Moravian College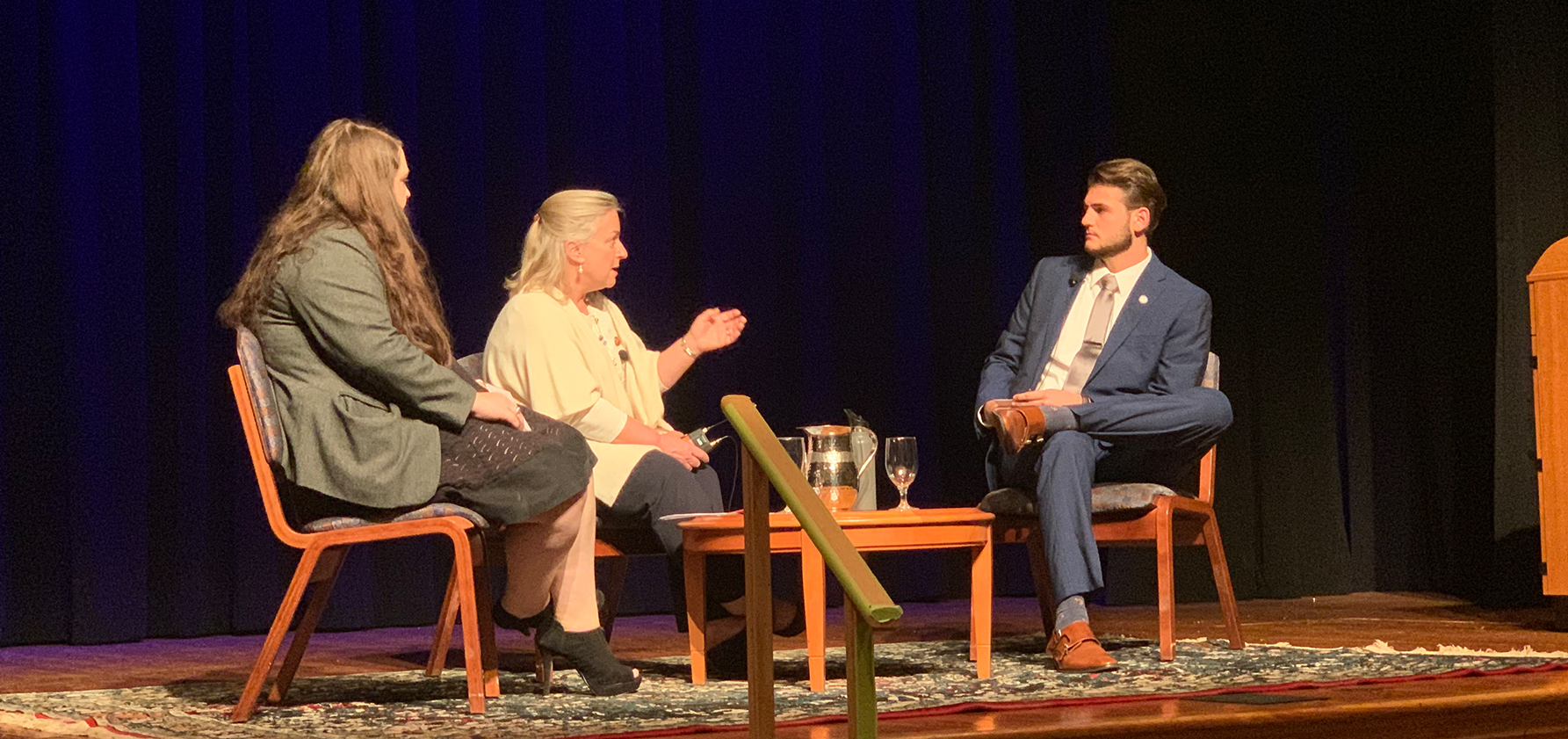 By Harley Bender '22, Alec Buttner, '21 and Matt Geary '20
On November 4th, Congresswoman Susan Wild sat down with Moravian College students to discuss reauthorization of the Higher Education Act. It seemed only fitting that Congresswoman Wild, the first woman to represent Pennsylvania's 7th Congressional District (PA-7) in the United States House of Representatives, would take the time to meet with students from our college, the first college in America to educate women. Wild was elected in the fall of 2018 to represent PA-7, which encompasses all of Lehigh County and Northampton County as well as part of Monroe County. During her term, Wild has been appointed to the House Foreign Affairs Committee, Labor Committee, and the House Education Committee.
President Grigsby kicked off the event, introducing the congresswoman and pointing out the irony and parallels between Wild and Moravian College. From there Wild discussed her position on reauthorization of the Higher Education Act (HEA), her support of the College Affordability Act (CAA), and the stances she takes on issues important to many college students. Following Representative Wild's introduction of the CAA, students were given the opportunity to ask questions about the legislation. Matt Geary and Harley Bender, members of Moravian College's United Student Government (USG) moderated the question-and-answer period.
Coincidentally, USG is striving to support measures on Moravian's campus that are similar to those goals highlighted in the College Affordability Act. The CAA focuses on increasing campus violence reporting, strengthening mental health resources on campuses, and promoting equal access to opportunities for all students. Across the nation, the issues addressed in this proposal are critical to all college students and are of clear significance to the students on our campus. At Moravian, the current United Student Government governing body has shown financial support for measures that would reduce campus violence, increase accessibility to the counseling center, and support underrepresented populations.
Another aim of the College Affordability Act, highlighted by Congresswoman Wild, is to extend federal Pell Grant eligibility from 12 to 14 semesters. This would allow students to receive federal aid as they continue into graduate school, lowering a financial barrier for most students. In addition, the CAA proposes an average increase of approximately $680 in grant funds to students each year.
Representative Wild also discussed the CAA's goals to increase transparency of student loan providers and mandate requirements for college reporting of mental health and crime statistics. If the CAA is passed, student loan providers would be required to report any additional fees students may encounter when receiving a loan, which will help students make more informed financial decisions as they progress through their educational careers. With the required reporting of crime and mental health statistics for every academic institution, students will be able to account for their physical health, mental health, and safety throughout the college decision-making process.
The messages Congresswoman Wild conveyed during the open forum resonated with her audience regardless of political leaning. Even if this bill does not pass in the federal government, Moravian's United Student Government will continue to pursue initiatives that reflect our desire to make the campus safer and more accessible for all.