Dunn Selected Editor of APA Journal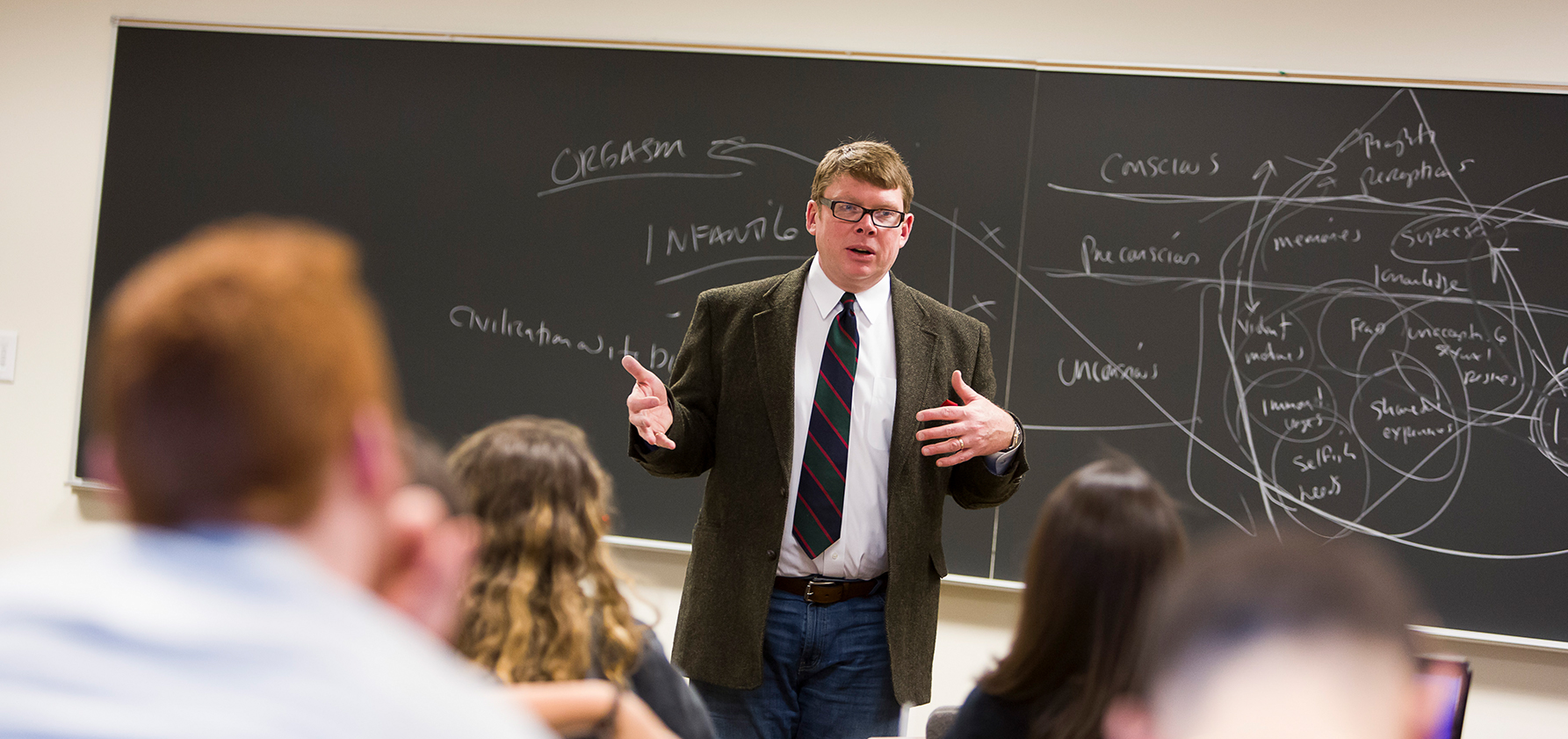 In fall of 2018, Dana S. Dunn, professor of psychology, was nominated for editorship of the journal Scholarship of Teaching and Learning in Psychology, published by the American Psychological Association (APA). He had served as a consulting editor since the journal was founded in 2015. Dunn submitted materials, including an editorial vision statement, and was notified in early June that he had been selected by the search committee. "I accepted the position, and I will begin receiving manuscripts in January 2020," Dunn says. "My first edited issue will appear in January 2021."
"The goal is to publish papers that empirically demonstrate how we can improve our teaching and what students retain," explains Dunn. "In many cases, there is no evidence for those teaching practices that we say help students learn and retain information." Take the commonly held belief in learning styles—that a student is a visual, aural, verbal, or physical learner—there is no evidence to support the theory; it's a myth, says Dunn. As for what might work in the classroom, Dunn reports that researchers are examining whether having a good rapport with students increases their performance independent of their natural ability.
Dunn also plans to position the journal to attract a wider audience of scholars who will submit their research into what works and doesn't work in the classroom as well as college professors and high school teachers, who can apply those findings in their classrooms.
Scholarship of Teaching and Learning in Psychology is published quarterly and appears in print and online.