Our Newest Fulbright Scholar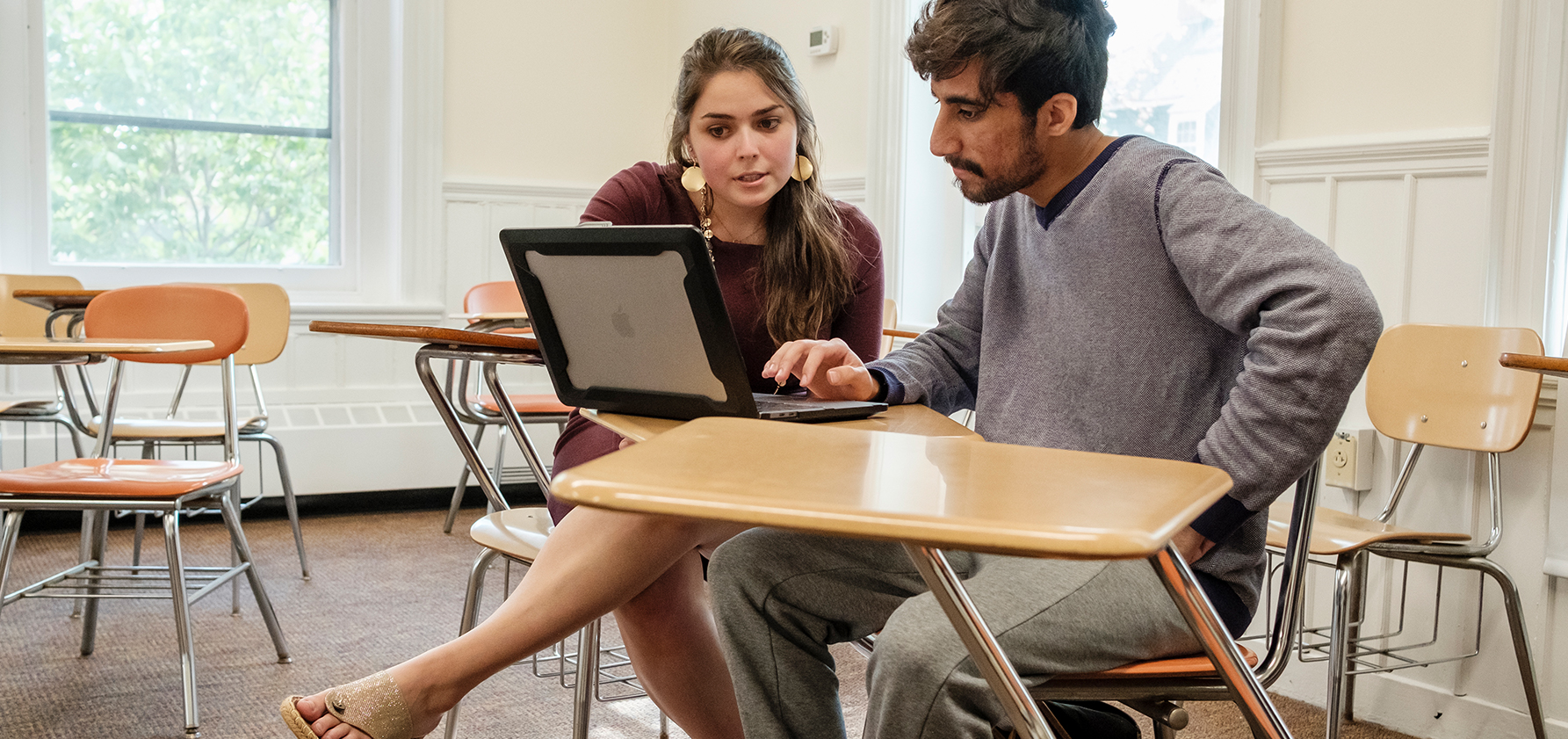 Leader of her own revolution, Jaime Ernst '19 will head to Logroño in northern Spain this fall to teach at the private school CPC Alcaste, having been awarded a Fulbright Fellowship, one of the most competitive scholarly fellowships offered to students. An English major with a double minor in Spanish and mathematics, Ernst graduated with honors this past May and holds teaching certificates in secondary education and ESL. "I've always been interested in other cultures," she says. "When I learned about the Fulbright program, I knew it was something I wanted to do, and I aligned my coursework and activities to match that outcome."
Ernst grew up in Souderton, Pennsylvania, near Philadelphia. Her mom is a teacher and her family places a premium on education. "That sparked my interest in teaching," Ernst says. Her high school offered seniors the opportunity to serve as a teacher's assistant. She taught 9th grade English, and the following semester, her Spanish teacher recruited her for ESL classes—one in business and one in math.
"That's when I realized I also wanted to study math and get an ESL certification," says Ernst. "Working with those students one-on-one and realizing how much dedication it takes to be a teacher who needs to rely on more than just language to communicate has forever influenced my interests and my research. Moravian made it possible for me to start doing that research."
For her honors project, Ernst researched multimodality, the concept that communication takes many forms, written and spoken but also visual, spatial, and gestural. "There's a direct connection between multimodality and communicating with multilingual learners because you have to rely on more than one form of communication," says Ernst. "It's where I see my research going in the future."
Ernst is a member of Phi Sigma Iota (the foreign language and linguistics honor society), and Sigma Tau Delta (English honor society). She served as a writing fellow in four classes at Moravian, including two where she worked with multilingual learners. "I loved those experiences because they gave me the opportunity to observe the writing process for such diverse needs and in many different ways," Ernst says. "They influenced me in how I teach and how I would like to teach." It's perfect preparation for her Fulbright Fellowship.
Ernst plans eventually to get a master's degree and work with adult multilingual learners in a college or community-based setting, but today she is excited to teach in a secondary school in Spain, to immerse herself in a new culture, to gain fluency in Spanish, and to advance her skills teaching multilingual learners.
About Fulbright
The Fulbright U.S. Student Program is the country's flagship international educational exchange program, offering recent college graduates and graduate students opportunities in teaching and research in more than 140 countries. The program's goal is to elevate global understanding through the exchange of ideas, culture, and skills. The application process is rigorous and selection highly competitive. Recipients of Fulbright grants are selected on the basis of academic and professional achievement, as well as demonstrated leadership potential.